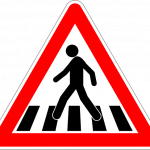 On Sunday, a five-year-old Florida boy was struck and killed and his mother injured by a driver who failed to stop, according to authorities.
The Hillsborough County Sheriff's office said in a news release that deputies are searching for a light-colored sedan following Saturday night's crash.
Officials said the mother and son were walking along a road about 9:30 p.m. when both were hit by the car that never stopped.
Deputies tried CPR on the boy before he was flown to Tampa General Hospital, where he was pronounced dead. The mother was also injured but is expected to survive.
The sheriff's office released surveillance photos of a light-colored sedan described as "of interest" that was in the area at the time.
Anytime pedestrian hit and run accidents are reported in the news, it is unfortunate to hear about what has happened to the victims. Sadly, these accidents are not uncommon and there are countless other victims who suffered the same fate. Car accidents are still a huge problem in this day and age, as they still continue to happen on a regular basis. According to the National Highway Traffic Safety Administration (NHTSA), car accidents occur almost every minute of every day, and every 16 minutes, someone dies from a car accident. This means that every year there are about 6 million car accidents, and 37,000 lives are taken.
Car accidents are especially deadly for pedestrians. The Governors Highway Safety Association (GHSA) estimates that the number of pedestrian deaths in the U.S. was 6,000 in 2017, a 25-year high. This is a 27% increase from 2007 to 2016. 
Severe and fatal injuries can occur when a pedestrian is struck by a vehicle. Even at low vehicle speeds, the damage done to pedestrians can be deadly. Common injuries associated with pedestrian accidents include:
Cuts and lacerations

Internal injuries

Broken bones and fractures

Spinal cord injuries
There are five states that had the largest number of pedestrian fatalities in 2017, and Florida made the list. California, Florida, New York, Arizona, and Texas all accounted for about 43% of pedestrian fatalities during the first half of 2017 despite the fact that they are home to only 30% of the U.S. population. The GHSA also reports that children and the elderly are the most vulnerable in pedestrian accidents.
You may be wondering about deadly hit and run crashes. According to a study done by roadside-assistance giant AAA, there were 2,049 hit-and-run deaths that occurred in 2016. This number is the highest annual total on record, and in the decade leading up to that number, 682,000 hit-and-run crashes happened each year.
Car accidents, especially motor vehicle vs. pedestrians and hit and run collisions, can be quite traumatic and very difficult for the victims and their respective families. Thankfully, there are lawyers that specialize in these types of auto accidents, so if you are a victim of this kind of accident, our Tampa Bay Pedestrian Accident Attorneys at Whittel & Melton are here to help you protect your rights and fight for the justice that you deserve.
Pedestrian Safety Tips for All Drivers
As drivers, there are ways we can help keep the roads safe for everyone, including pedestrians. We urge you to follow these guidelines to help keep pedestrians safe while driving:
Always keep an eye out for pedestrians and remain vigilant in heavy traffic areas and crosswalks.

Always obey the speed limit. This is especially important when you are driving in school zones and inside neighborhoods because you will likely see an increase in pedestrians.

Always drive slower in areas with poor lighting or bad road conditions. 

When you are backing out of a driveway or parking lot, look for pedestrians first. 

Always yield to pedestrians in crosswalks and never pass vehicles stopped at a crosswalk.
If you or someone you love was harmed after being hit by a car, truck, or SUV, then you very well may be entitled to recover financial compensation for your suffering. If a death occurred because of a negligent driver, we know that nothing we do can bring your loved one back. Our goal is to hold the at-fault driver accountable for their negligence with the hopes of preventing future accidents, injuries, and deaths. Our Tampa Bay Pedestrian Accident Attorneys at Whittel & Melton are available 24/7, nights and weekends to evaluate your claim. We want to help you obtain financial justice for your accident so that you can move forward from this tragedy.